Login Page
To get to the log-in page, you will need to enter the URL that is provided for your new ValuePRO application into the address bar in Internet Explorer. Our onboarding team will supply this to you.
(To download Internet Explorer, visit: https://www.microsoft.com/en-au/download/internet-explorer.aspx)
Once you reach the log-in page, enter your user name and temporary password provided to you by ValuePRO and click the Login button.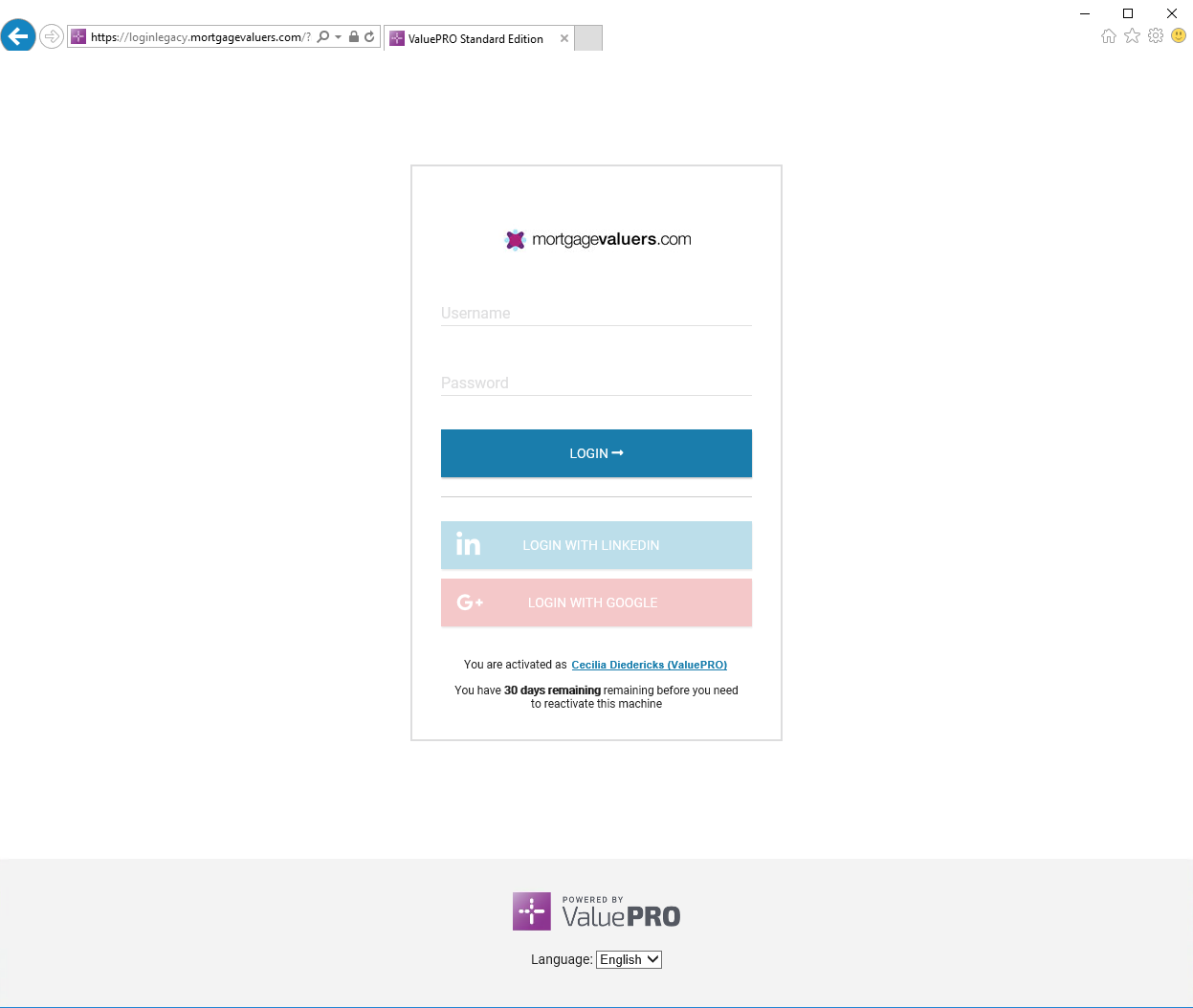 PS: Add this site to your compatibility view settings. Click on the settings Cog on the right of your address bar in IE.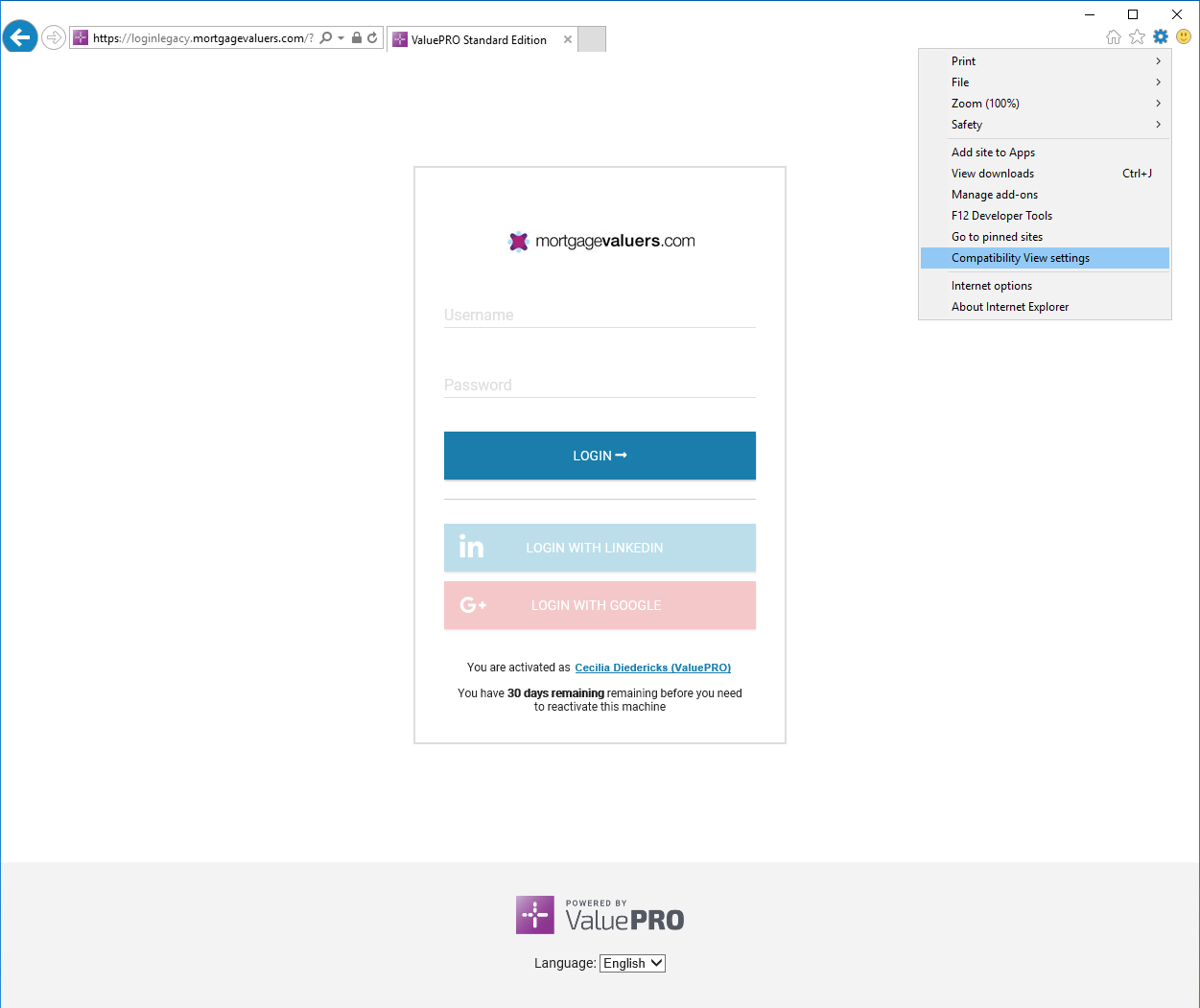 Select Compatibility View settings, press the add button on the next screen and close.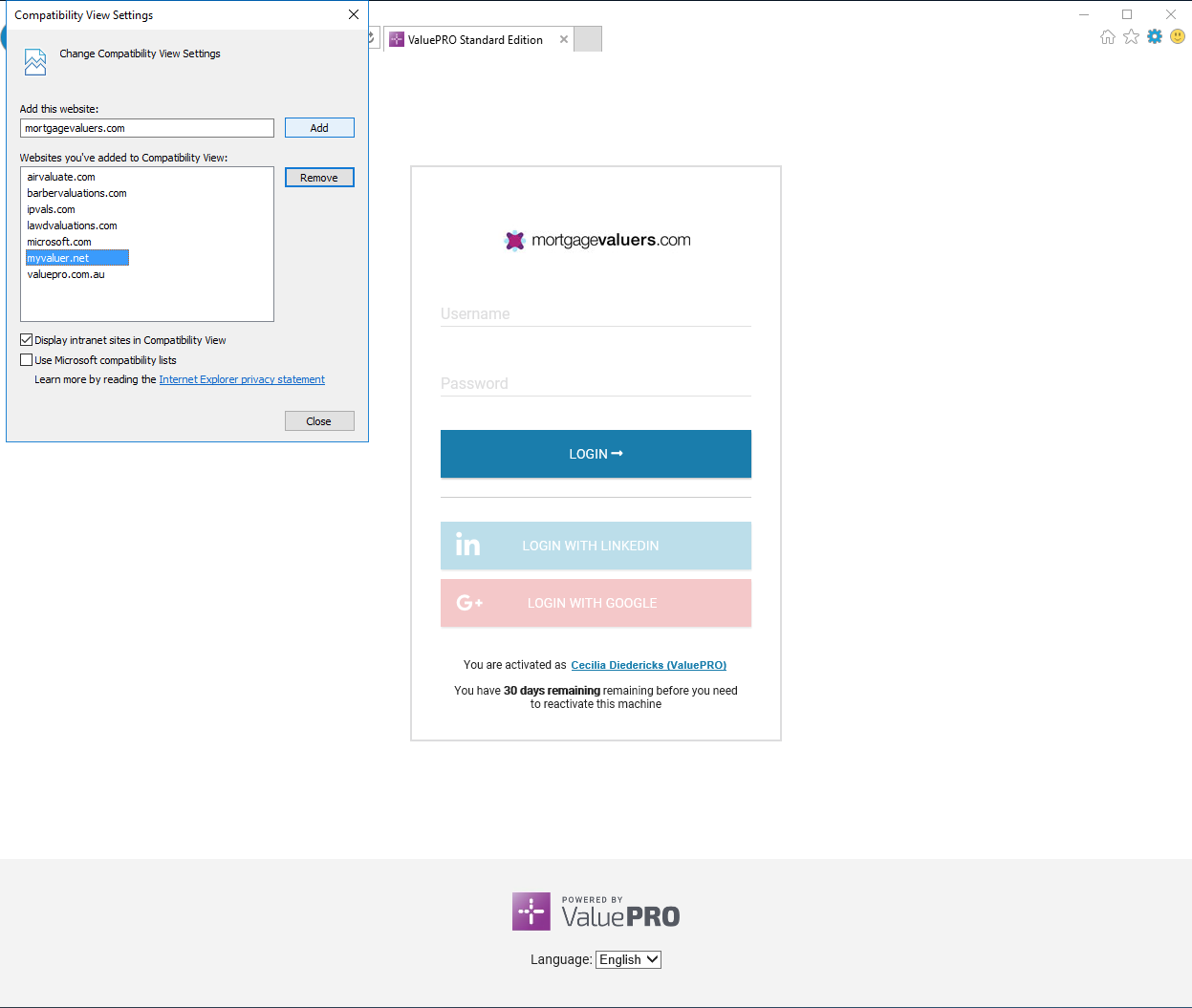 Important
When you first log into your new ValuePRO application on a computer that is not known to ValuePRO, you will be required to activate your workstation as a security measure.