The Change in Job Fee and Expenses email template can be generated and used to request a fee change for the job.
To request a fee change, you will need to open the job card and adjust the Report Fee and/or Expenses fields to the proposed fee. You will also need to enter a reason for the fee change in the Reason for Fee Change field.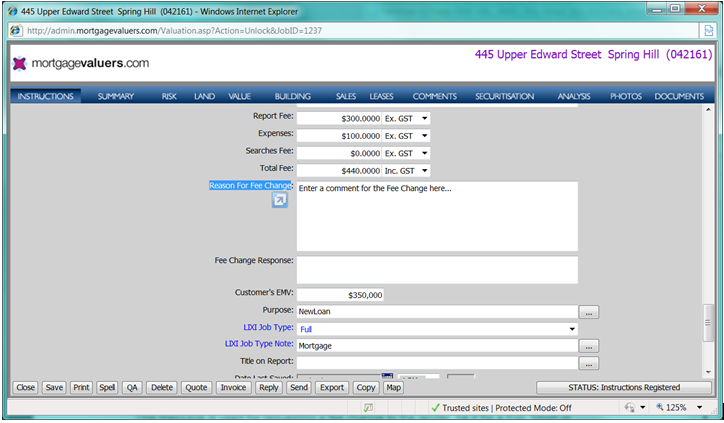 When the fee changes and fee change reason have been entered, press the Save button to commit the changes. You will now be prompted with the Change in Job Fee and Expenses reply packet to VMS. Simply click the Send button to queue this message to be sent to VMS.