Substitute reports are commonly used by Valuers when they want to change or add something to their report which can't be accomplished directly via the ValuePRO job card. In general, it provides a means to override the report generated by ValuePRO with a report prepared or updated (outside of ValuePRO) without affecting any Report Templates.
There are four types of report which can be substituted in ValuePRO:
Valuation
Invoice
Quotation
Receipt.
Once a substitute report has been added, it will be the default report generated when users hit "Generate Report" or "Print".
Steps to upload a Substitute Report:
1. Go to the Documents tab of the job card. There you can find the "Add Substitute Button" at the button of the screen.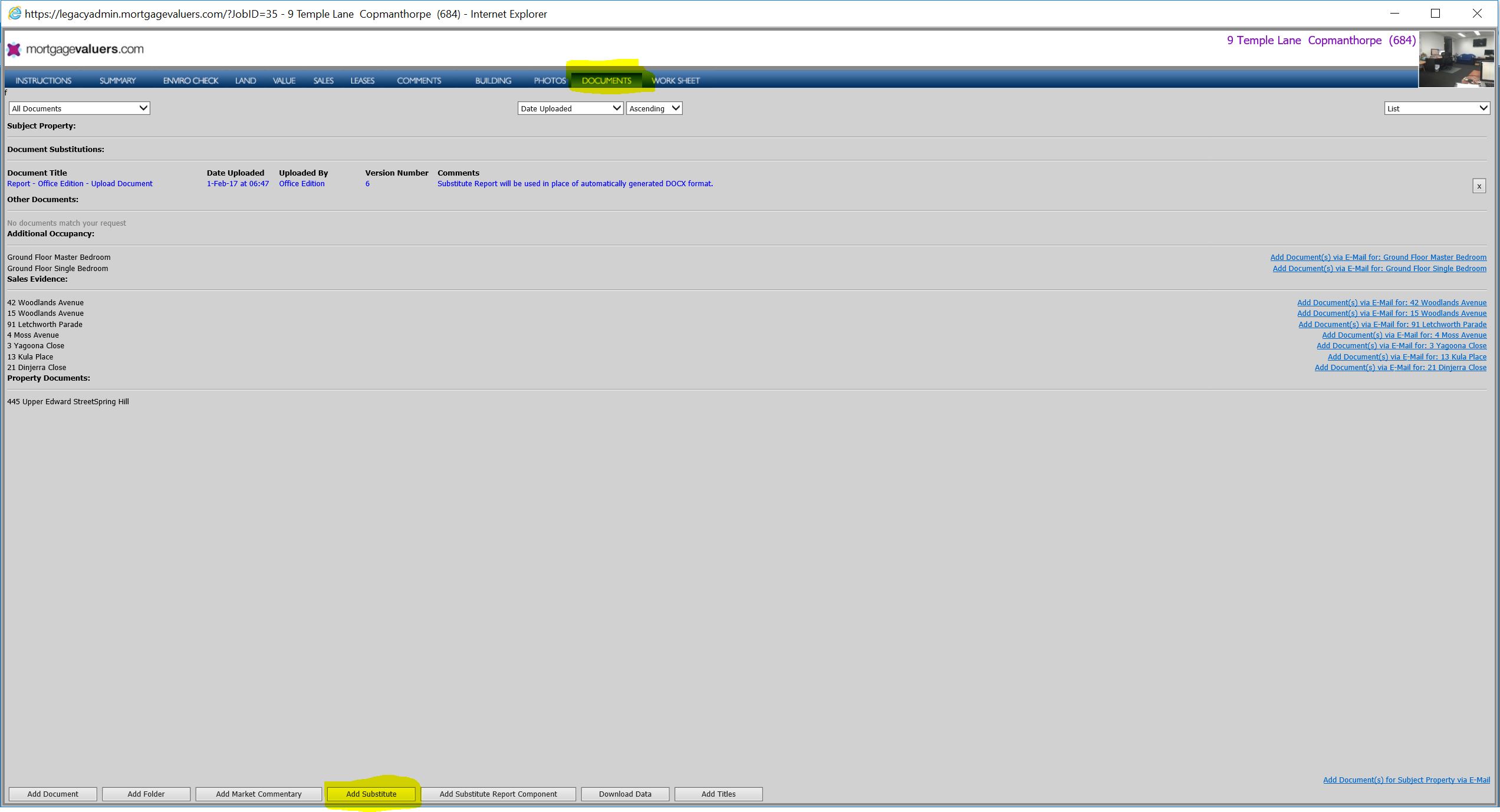 2. After pressing the button, it will open an upload window where you can choose which type of substitute report you want to upload.
3. Once the document have been uploaded successfully, it can now be seen in the "Document Substitutions" section of the Document tab.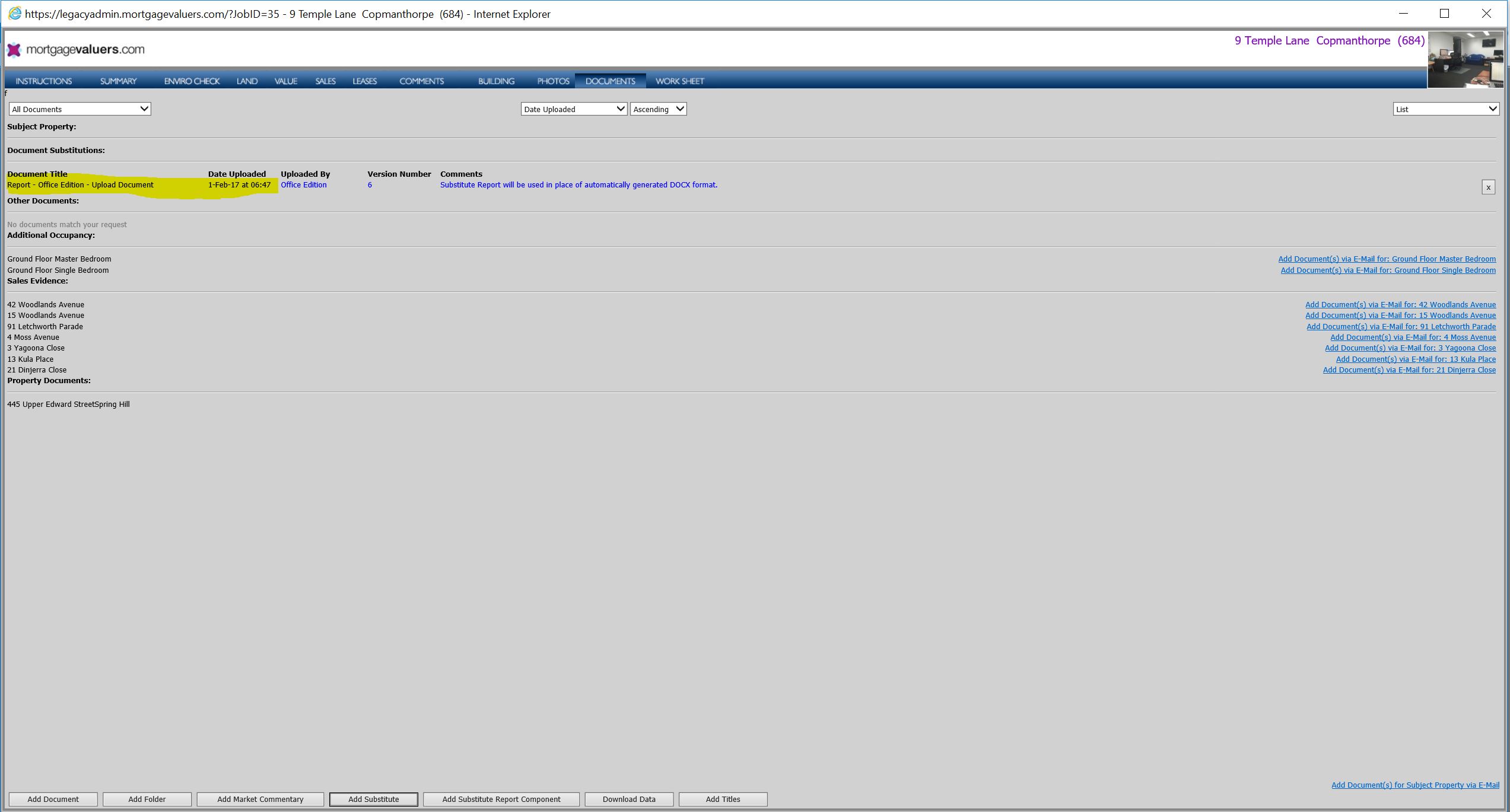 4. There can only be one substitute for each type of report. If the user uploads a new substitute, it will replace the previous one. The system will show how many versions of the substitute report have been uploaded.
5. When generating the report, the title on the top right will indicate if it is a substitute report. The user can still toggle to the normal reports if need be via the drop down box.