You may choose to use IE. If you do, use this guide to set it up:
Step 1
Open Internet Explorer and navigate to your ValuePRO site.
In this article, I will be using the site https://admin.mortgagevaluers.com but make sure to use your ValuePRO domain name!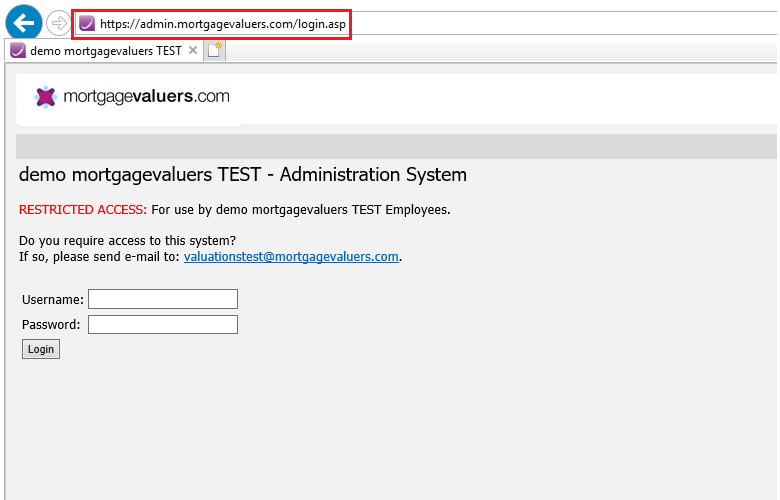 Step 2
Go to the Tools menu. Depending on your version of IE you might see a small wheel icon like in the screenshot below. You can also bring up the Tools menu by pressing Alt + X on your keyboard.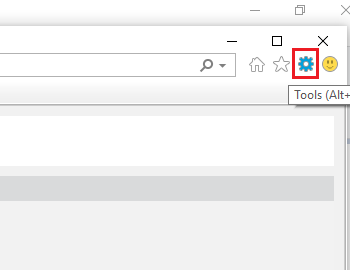 Step 3
From the Tools menu, click Compatibility View settings.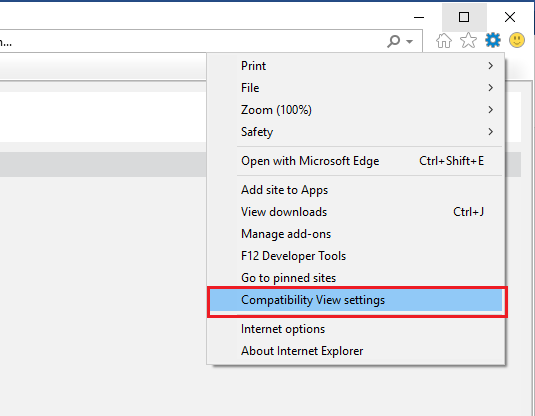 Step 4
The Add this website field should be pre-populated with your ValuePRO domain name. If not, you will need to type it in manually.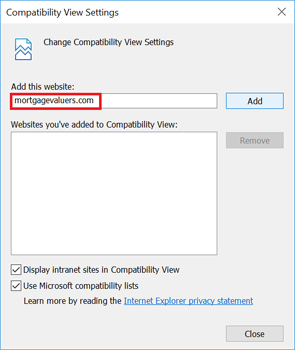 Step 5
Click Add.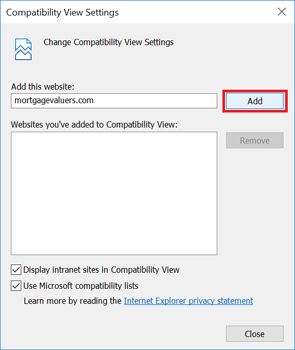 Step 6
Your domain should now appear in the list of websites you've added to Compatibility View. Close the window.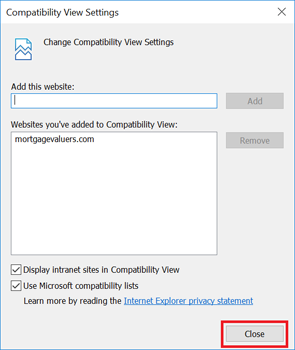 ---
Click here for setting up Edge.