Release Testing
Every organisation that uses ValuePRO has different work patterns and our iOS software is highly customisable in order to facilitate that. In order to ensure that your custom configuration remains fully compatible, ValuePRO welcomes the opportunity to work with you in collaboratively road-testing and validating each release against your specific configuration and workflows.
How to Participate in Testing
ValuePRO iOS testing is an opt in program via Apple TestFlight, though we do recommend having at least one or more tech savvy users from your organisation enrolled and actively participating.
Test users need an AppleID and an associated password.

Once enrolled in the program, the ValuePRO app will be listed in the TestFlight app.

Test versions of the ValuePRO iOS app can then be installed via TestFlight.
When a user is added to the test program they will receive an email from Apple containing an invitation to test the ValuePRO iOS App.
The email should be opened on the device that will be used for beta testing. It will contain a link to an app called TestFlight, which when tapped, will open the App store app to a screen showing the details for the TestFlight app. The TestFlight app may then be installed by tapping on the download icon.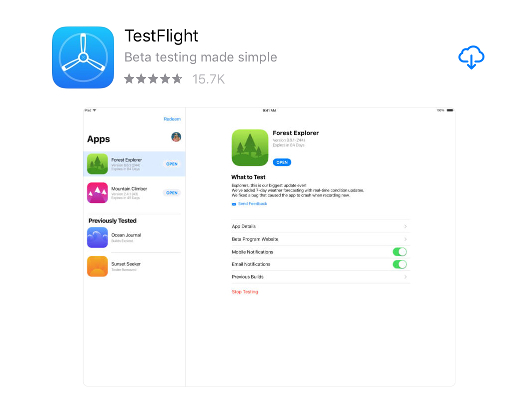 Upon opening the TestFlight app the user will be prompted to enter their password for the AppleID associated with the iCloud user that is logged onto the device.
The email will also contain a second link that will enable the user to redeem the beta test software from within the TestFlight app.
Providing Feedback
ValuePRO will provide details on the changes implemented so that testers will know what needs to be tested.
Feedback can be sent via the TestFlight App or emailed directly to support@valuepro.com.au.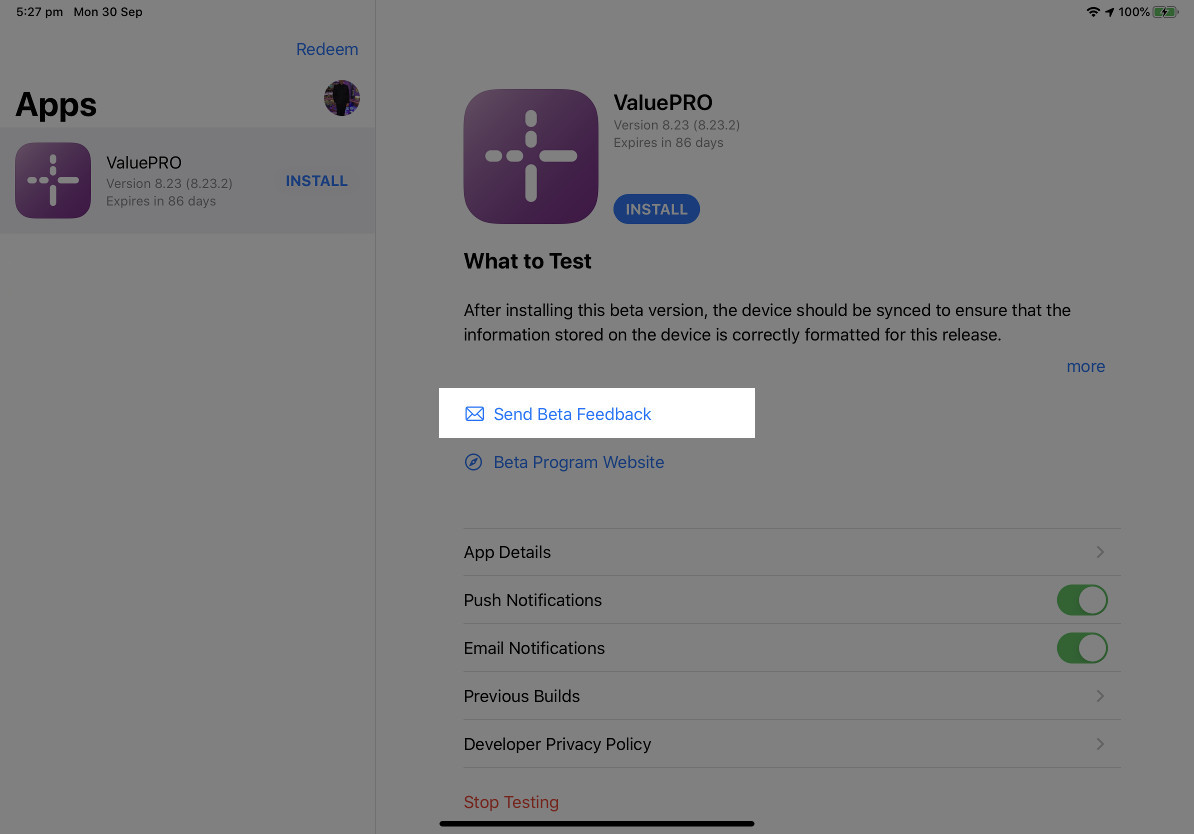 Installing Test Releases
When a new version is made available the enrolled users will receive a device notification, which when tapped will open TestFlight app. The updated ValuePRO iOS app can be installed onto the device by tapping on the Install button.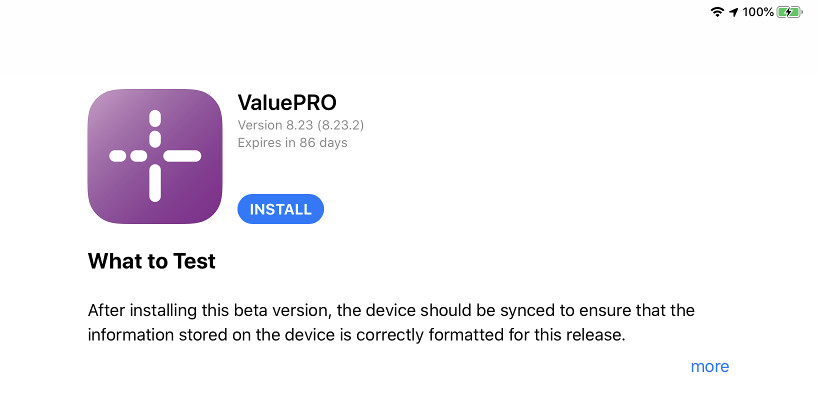 Note that there may be multiple iterations of beta versions of the software prior to a general release.
It is also possible from within TestFlight to go back to previous beta version of the App.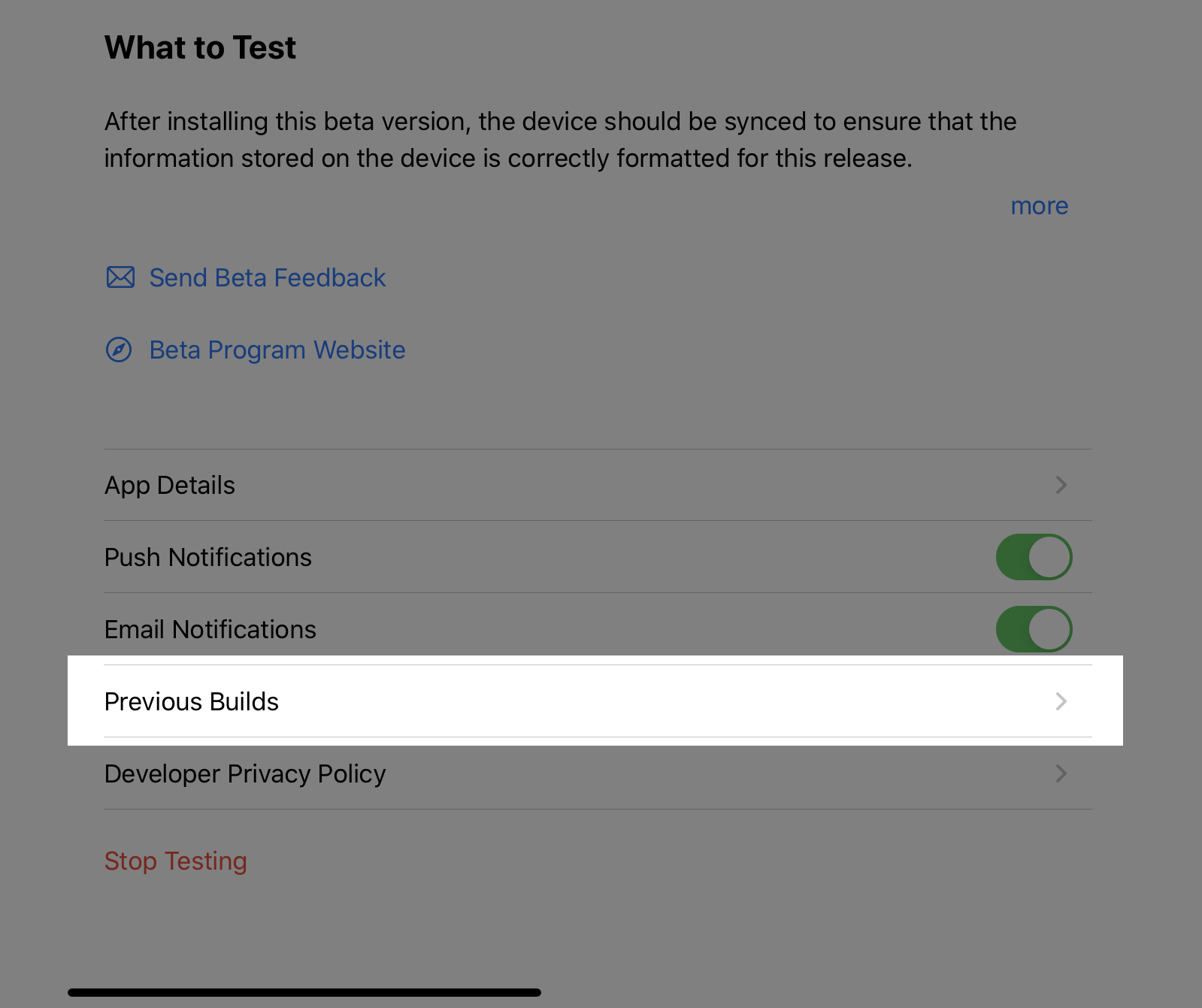 Release Candidates
A release candidate is a version of the software that has been nominated for release to our general audience i.e. all users. These are only released once sufficient testing on the nominated testing version of the software has been completed.
ValuePRO will inform all beta testers when a release candidate of the software has been made available so that final testing can be completed before its general release to all users.
Automatic App Installation (General Releases)
As part of iOS and iPad OS there is an App Updates setting that controls the automatic installation of updates for all apps (Settings -> iTunes & App Store -> Automatic Downloads).
In that section there is an option for apps to be automatically downloaded and installed without user intervention as highlighted below.