To create an Invoice template in ValuePRO Standard Edition with Excel, you can start by having your desired layout in Microsoft Excel ready. Once you know what you want the invoice to look like, you can begin your template invoice creation process in ValuePRO.

Download the standard invoice template included for you in your standard installation by ValuePRO by navigating to Templates > Report Templates > Select Invoice on the first drop down selection. Click the Layout tab.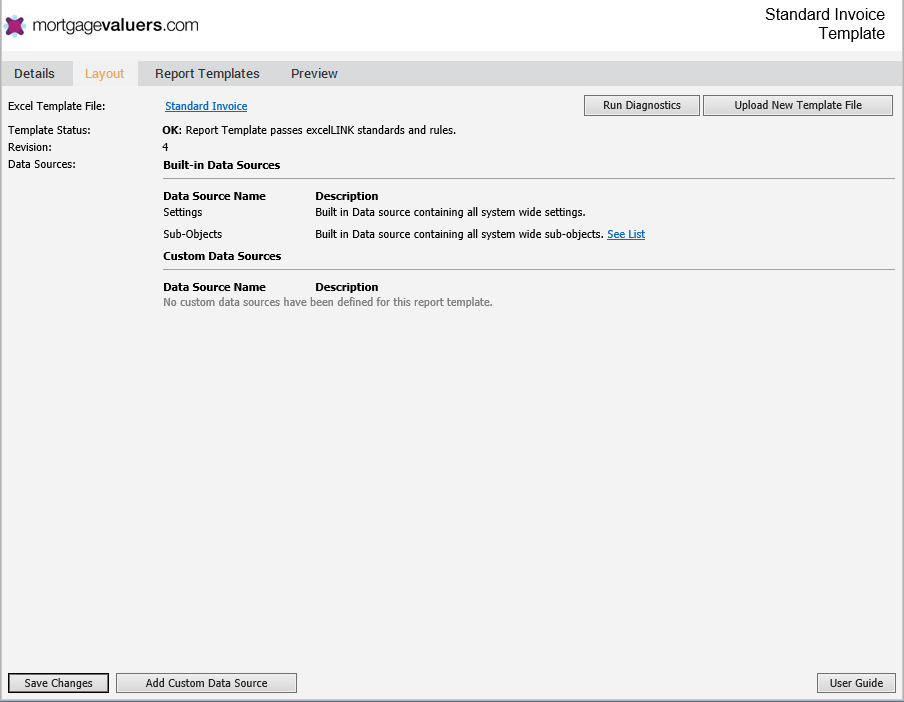 Click the blue link "Standard Invoice" to download the sample file. Save this to a folder on your computer. Give it the name of "original invoice template" so you know which file it is.
Open the file in Excel and make your edits.
If you do not know how to add and edit the merge fields, please don't remove anything. Only add in what you require to be on your invoice, for instance images or text.
Complete your edit and save your new file. (Save the new file as something unique, maybe use your business name and then Invoice in the name to make it descriptive.)
Navigate to Templates > Report Templates > Select Invoice from the drop down and click the Add New button on the bottom of the screen.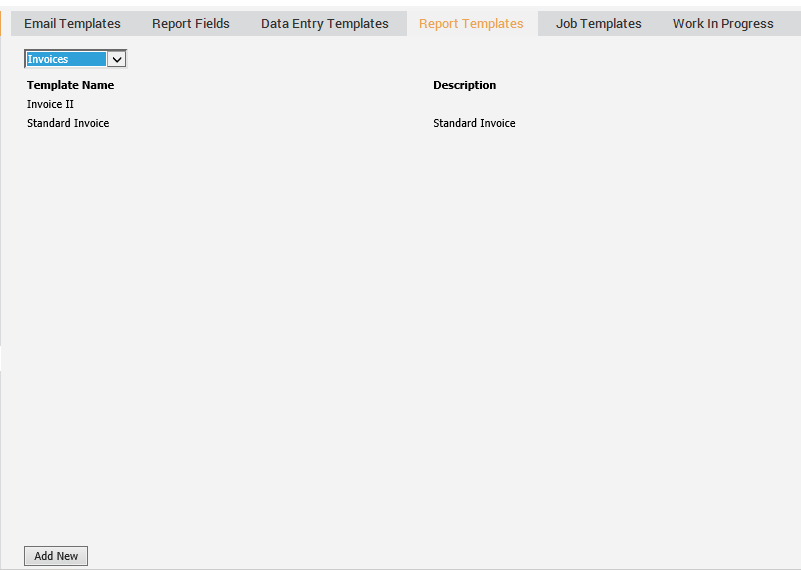 Fill in the details of this template, select under "Edit Layout in" the Excel option, and click enabled. Click on Save Data.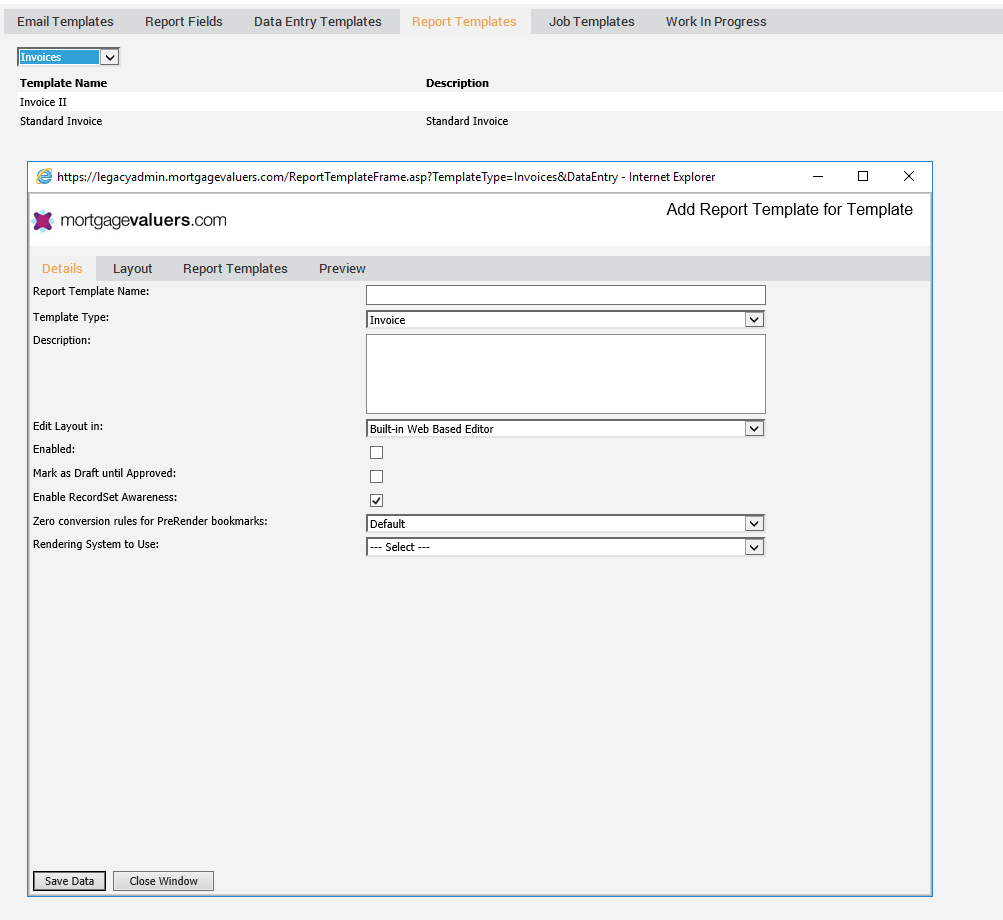 Your template can now be uploaded to the layout section by clicking on "Layout" tab and then "Upload New Template File" button. Browse to the new file, select it and click upload. Your new invoice template is now available in your system - ready to be tested.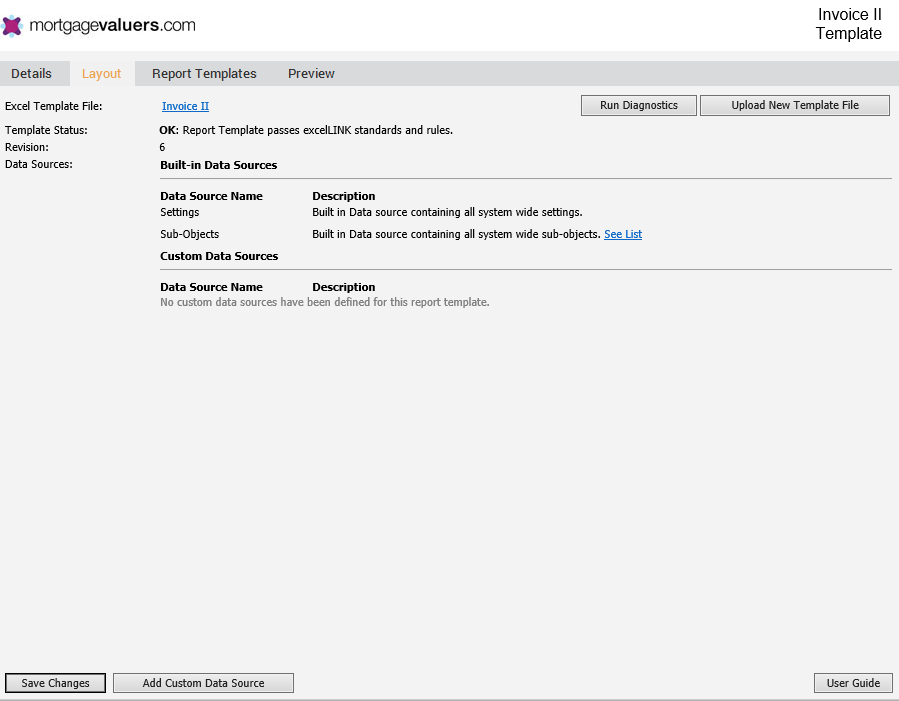 We suggest doing a test before use. When your test is successful, you can set the default template in the system Settings.
Settings: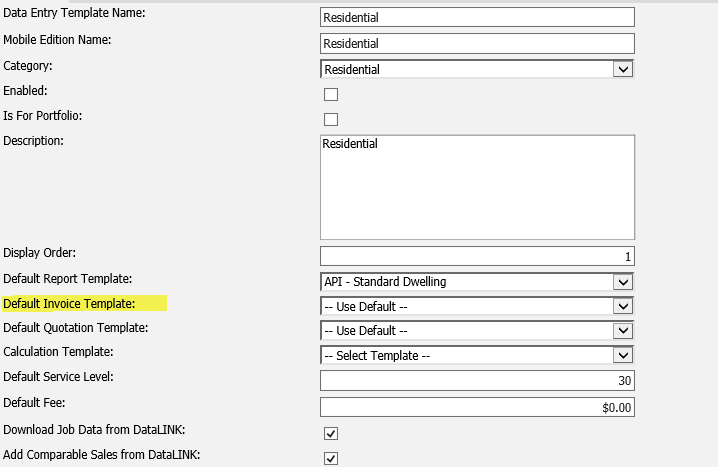 Important: You can also change this invoice to use under the client card or DET. Client card takes priority and then the DET then the system Settings.
DET:

---
Finding merge fields in your system:
For help on merge fields, see https://support.valuepro.com.au/hc/en-us/articles/360001727507-EXCEL-Merge-fields-Field-tags
Do a search for invoice fields: Select All, search for Invoice. Also try Fee and Customer for more options.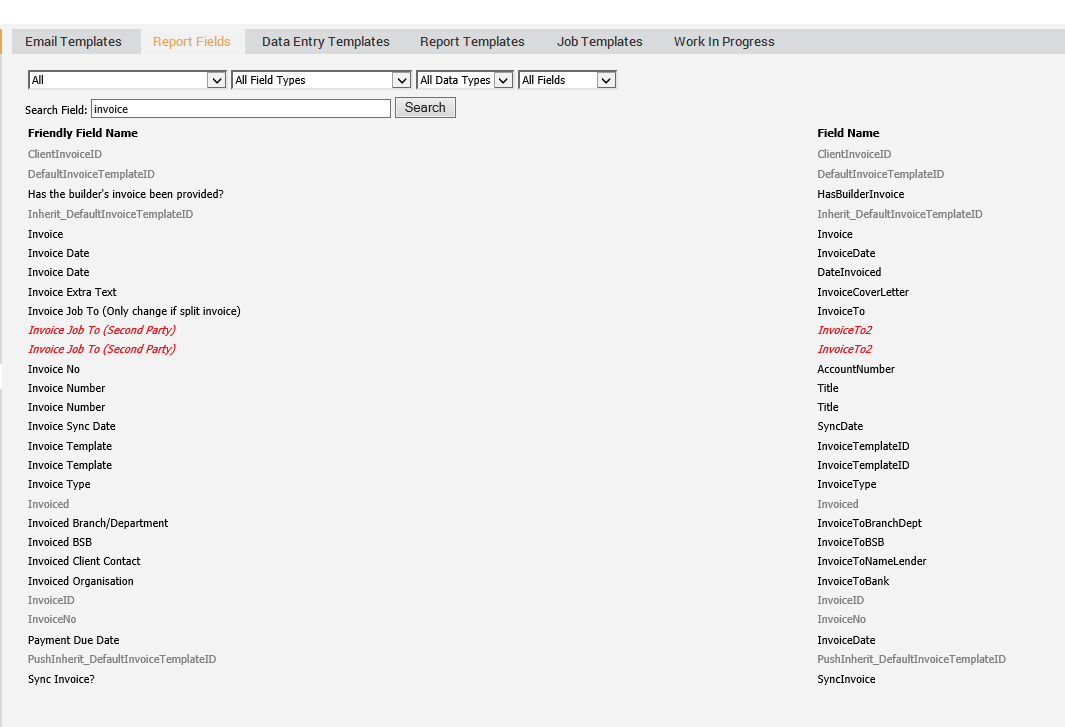 Should you require any help, please submit a support request.