IMPORTANT: Before you start please check your system has the Edge Support Tab under Settings.
If you cannot see the Edge support tab, do not continue. Get in contact with us to set this up first.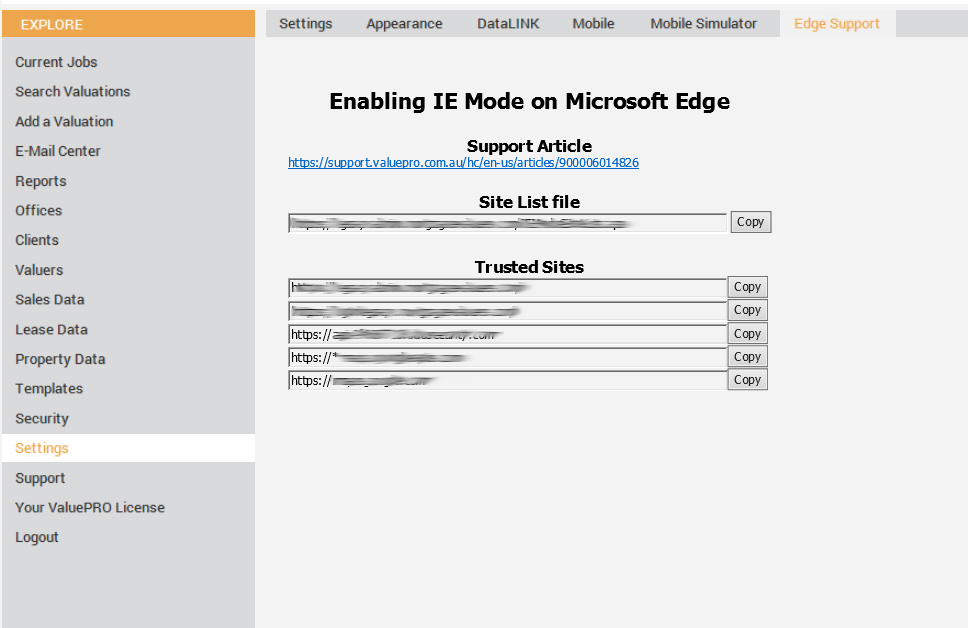 Setup Microsoft Edge browser for ValuePRO
Step 1
Step 2
Extract the file (Unzip) by right clicking, select Extract All ...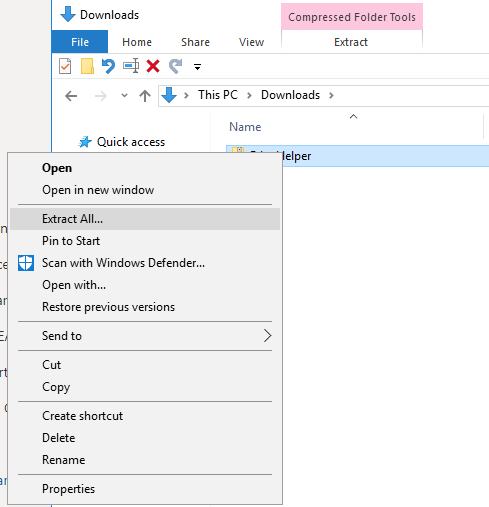 Save it on your PC you use to work on ValuePRO.


Step 3
Double click on the Edge Helper Application file.
(If Windows Defender blocks this, please allow the file to run. Click on More Info.)
Step 4
Type in your ValuePRO URL when prompted - your url will be something like admin.myfirmname.com. Check in IE to see the url if unsure.
Hit the continue button.
Step 5
Make sure you close the Edge browser if you had it open.
Now, open Edge again and start using ValuePRO.

That is it!
---
FAQ
Question: Do I need to keep the downloaded file on my PC after I have completed the installer process above?
Answer: No. You do not need to keep these files on your PC for it to work. Once you run the application, it sets up Edge correctly for using ValuePRO, whereafter it's work is done.
Question: Can I do the installation while I have IE and Edge open?
Answer: Yes and no, You can have it open, it will still work. Before opening your ValuePRO instance on Edge, close Edge to restart the browser first. This ensures the changes take effect.
Question: I have accidentally updated my system to only use Edge by clicking the wrong button, how can I get IE back while my system is being updated to work on Edge?
Answer: If your system still needs to be brought to Edge readiness you have to roll back to IE on your device. To do this, for now, go to your Control panel, click on "Turn Windows features on or off" and select the tick box next to IE to be active again.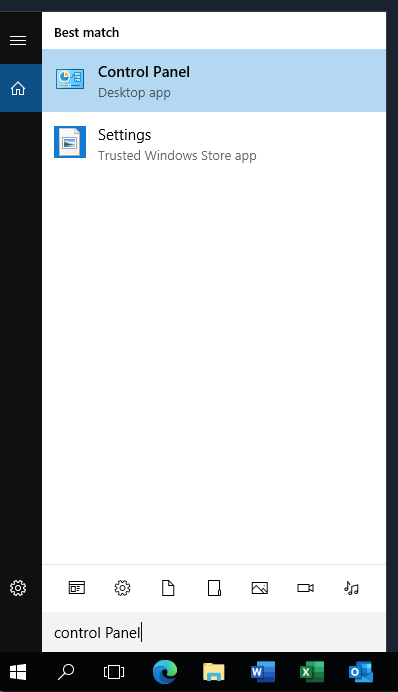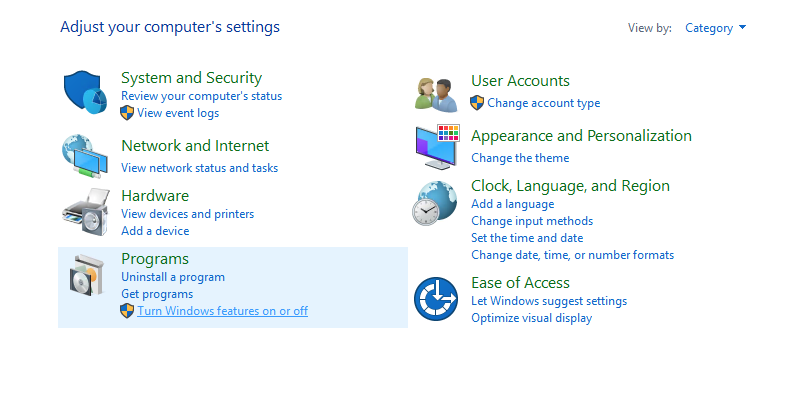 PS: If you cannot see this tick box please ask your IT Admin to help.
Question: My Antivirus Software and/or Windows Defender blocks this file from running. Can I force it?
Answer: Yes, click "More info" on the Windows Defender popup and select "Run anyway". With Antivirus software, you may have to disable the Antivirus program for a moment to run the Edge Helper Tool. Just remember to switch it back on when done.
Question: I am new to Edge, where can I learn more about the settings and usage of it?
Answer: Speak to your IT team or look on Microsoft Edge help & learning - Microsoft Support