Note: This is for master users only.
To reset a valuer's password to log in to ValuePRO Standard Edition, you only need to navigate to the Valuers section, select the person you want to change the password for, view their valuer card and go to the ValuePRO Password field. Update the password in the password field.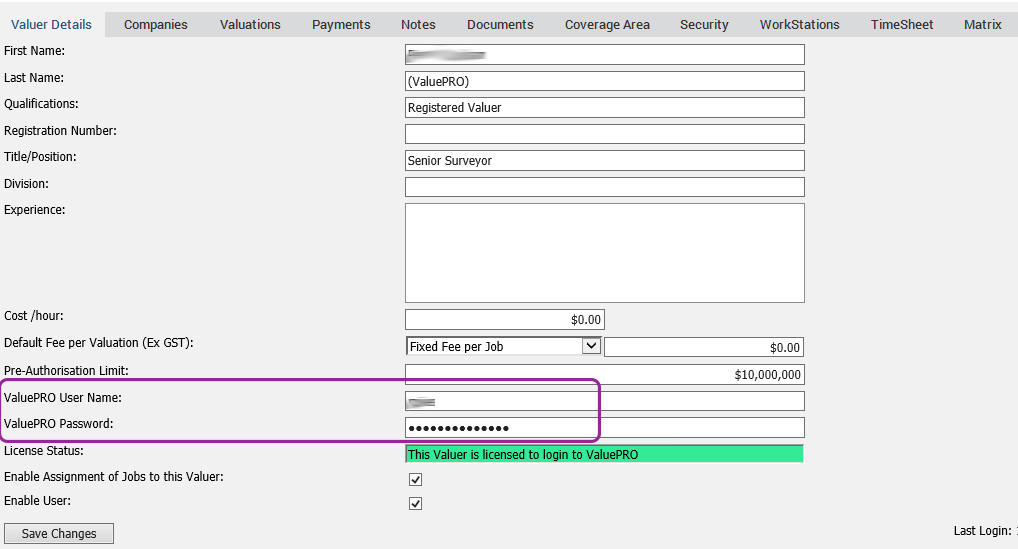 To see a user's permissions, go to Security, Authorised Users.