Adding SubObjects to your Data Entry Template
SubObjects are used to create multiple lines of grouped data to capture data of the property that may change in number of occurrences, depending on the property.
For instance, some properties may have more than one building on the land, or, you would like to capture data on every room in the building. Whatever the reason for creating sub-objects for your template, I can show you how to quickly add them to your Data Entry Template.
Creating the SubObject
Navigate to Templates > Data Entry Templates
Select the template where you would like to add the SubObjects. Navigate to the Tab with your mouse highlighting it.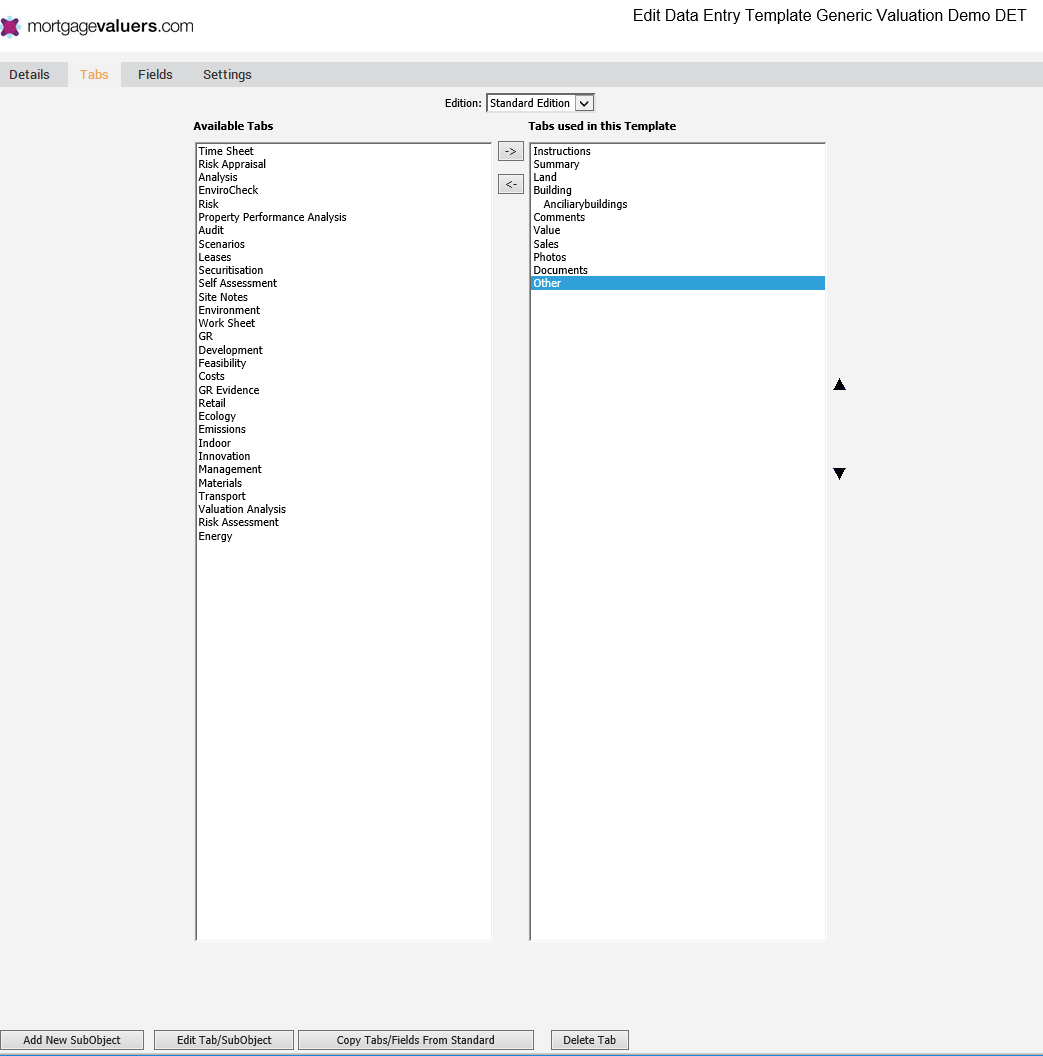 Click on the Edit Tab/SubObject button.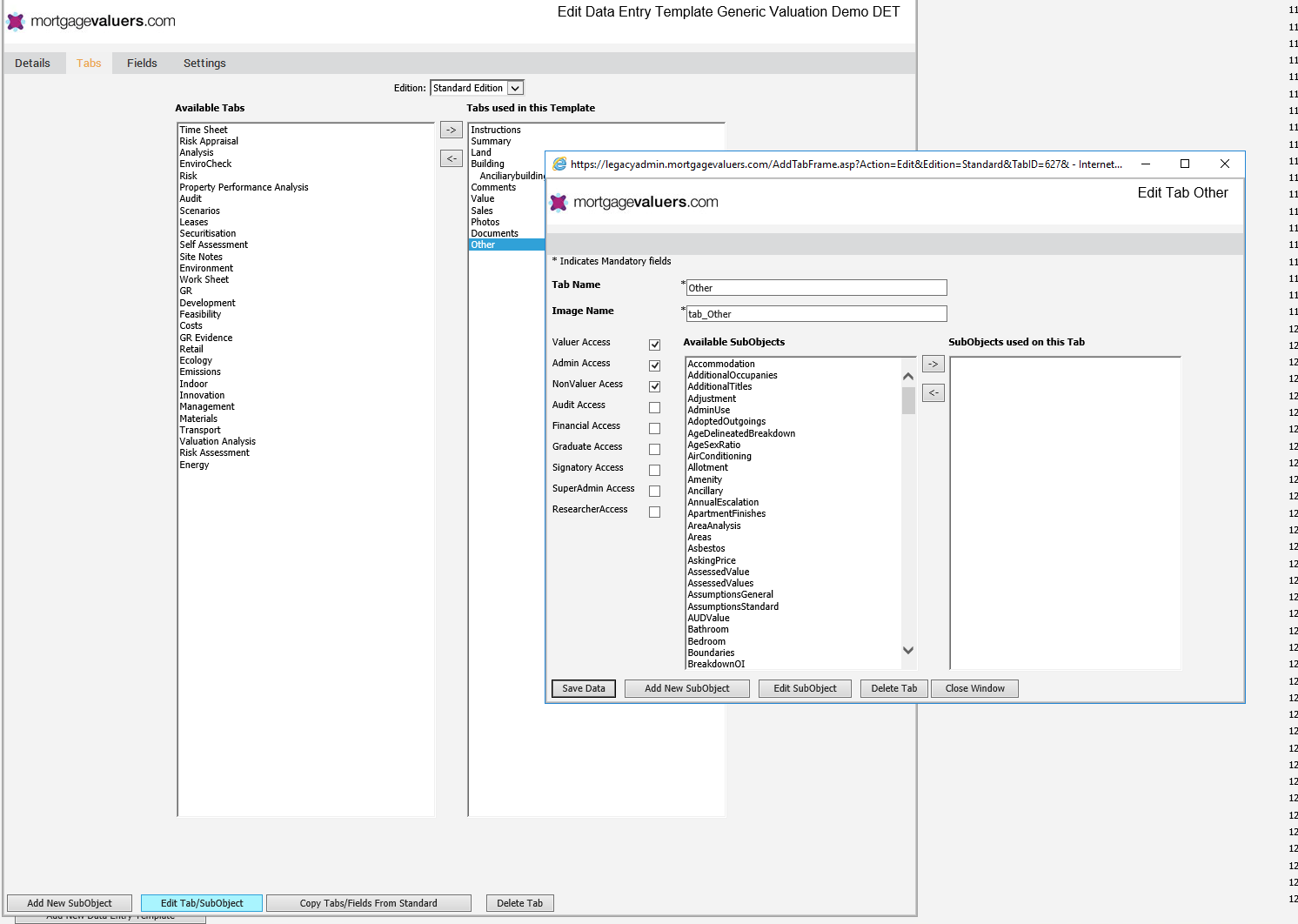 There you will find a list of possible SubObjects you can add to this tab.
You can create new SubObjects here too and select them on the left, and bring them across by highlighting them and clicking the arrow pointing right.

Click on Save Data when you added your SubObject.
Close this window.
Setting up the fields in your SubObject
Navigate to Fields.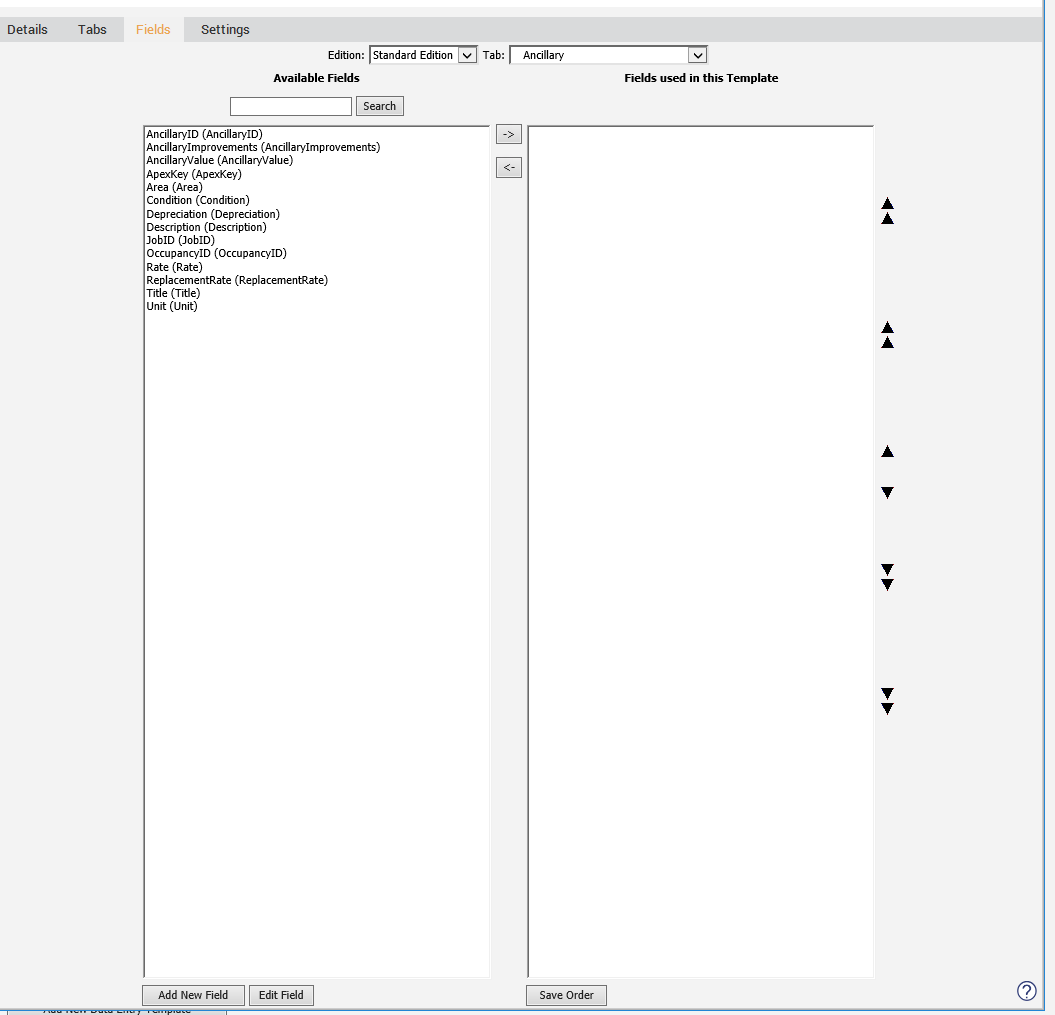 Add the fields you need to show for this SubObject by selecting them on the left and clicking on the right arrow to move them to the right.
Always start with the Title field, naming your line item. You can Add New Field or use the ones done before on the list on the left.
You can reorder with the black arrows on the far right of the card. Click on Save Order if you made changes to the order.
Ready to use in your Job Card
When you created the fields for this SubObject in this tab, open your job card using this DET and see the result.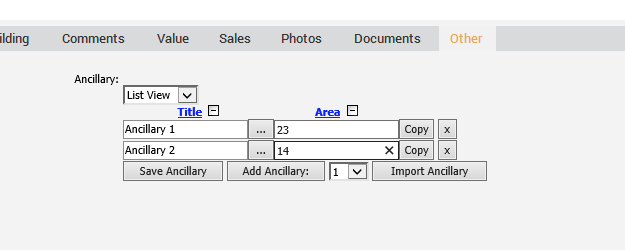 These fields can be shown in your Report Template or used for further calculations.
PS: Mobile templates
Navigate to Mobile Edition in your Tabs in your DET.
Remember to copy over the Standard Edition fields to the Mobile Edition DET by clicking on the button:

---